MCBA successfully held its 58th Annual General Meeting on 25th August 2020 at InterContinental Hotel, Kuala Lumpur.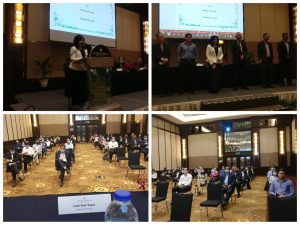 As in previous years, the highlight of the meeting was the welcoming speech by the President of MCBA, Datuk Nora Manaf. In her speech, she reminded member banks of the need to be cognisant of the unprecedented and extremely challenging times currently and ahead brought upon by the COVID-19 pandemic. And she said, "But it is also about reminding ourselves that the crisis has also unravelled silver linings, ranging from personal/family aspects, to environmental, as well as business and commerce reconfigurations".
At the AGM, the current set of 6-EXCO member banks was unanimously re-elected to serve another 2-year term from 2020/2021 to 2021/2022.
Close to 50 delegates attended the function.